Vibrant & Colorful Website Template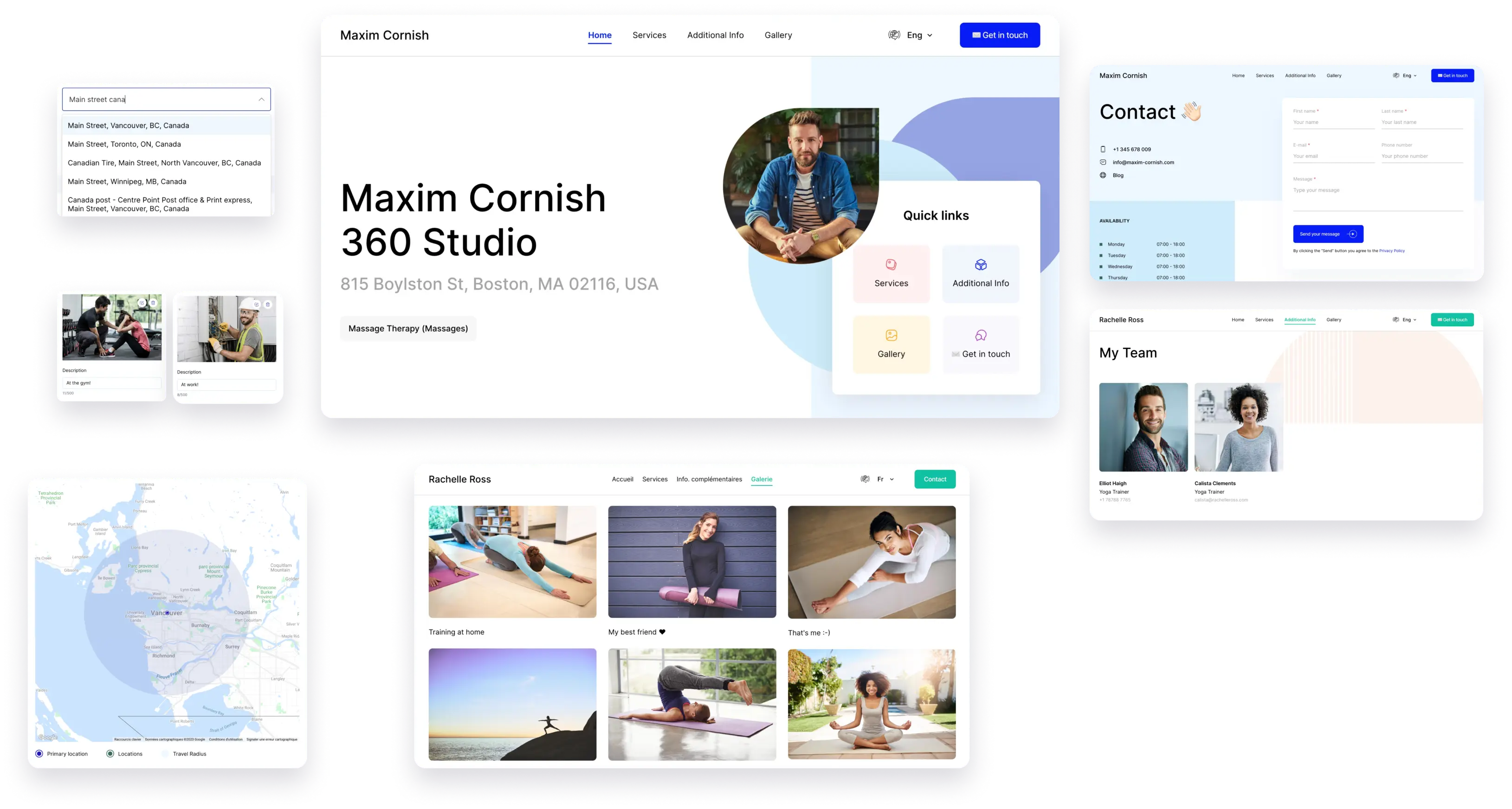 96%
performance on Google PageSpeed
100%
responsive design (mobile-friendly)
Stylish. Vibrant. Colorful.
Brightly Highlighting Your Company's Information on Your Website
With Webfolio's Vibrant and Colorful website templates, your website visitors will effortlessly grasp the essential aspects of your business, amplified by bold colors.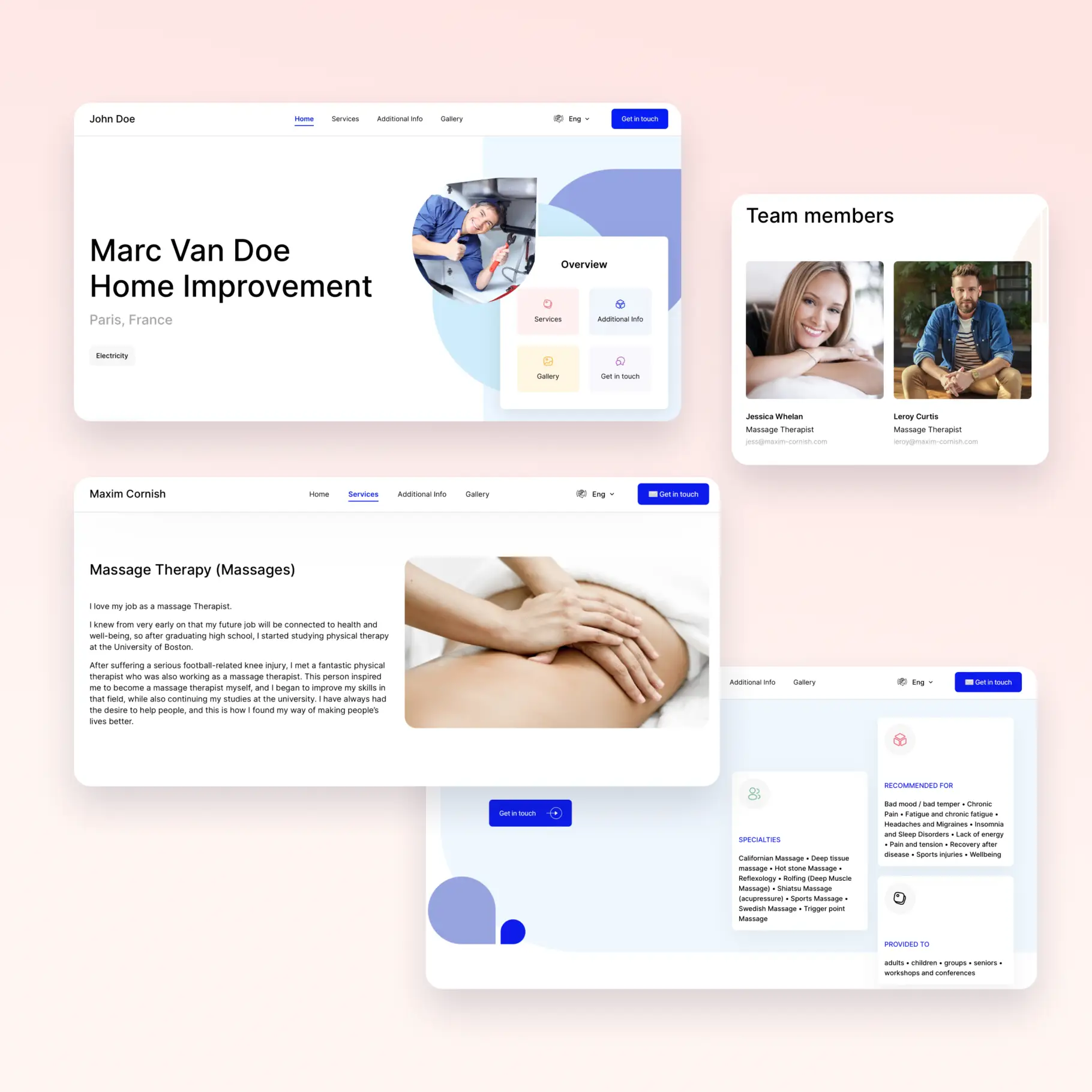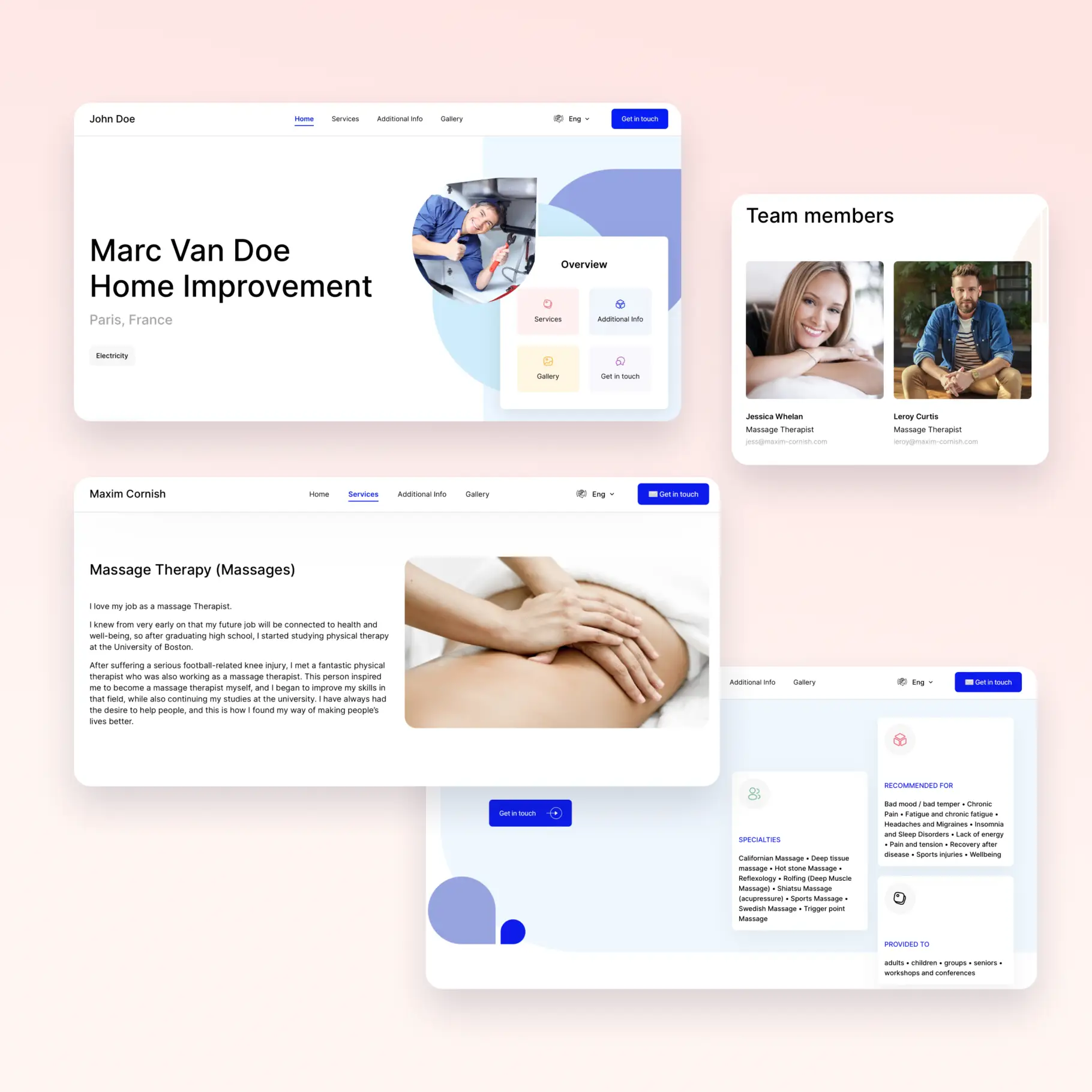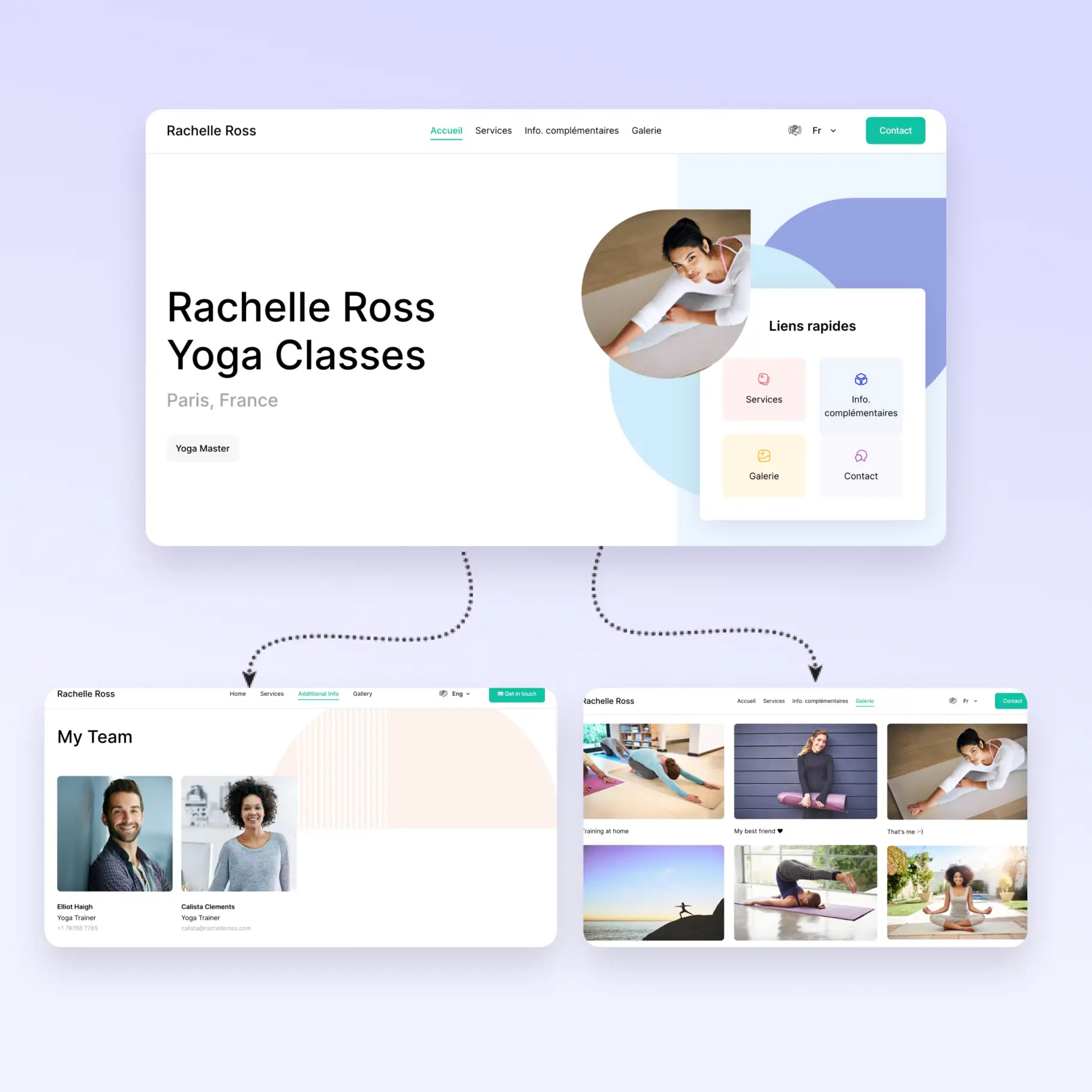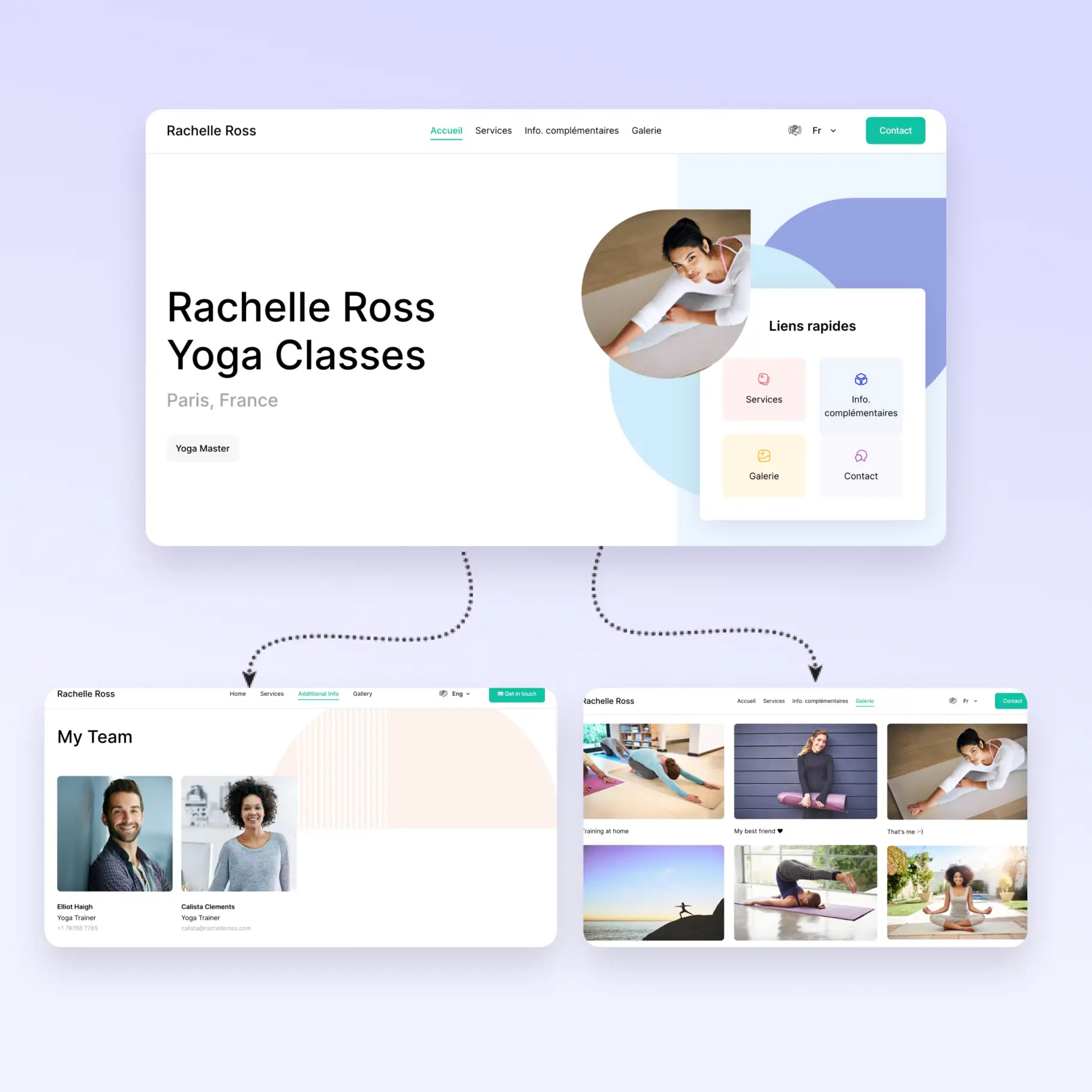 Eye-Catching Design Aesthetics: Vibrant and Colorful Website Template
We've optimized every aspect of this website template to ensure a seamless and engaging user experience.
Superior User Experience and Effective Call-to-Action Elements
By blending efficient loading times, accessibility, and bold interactivity, we've created a colorful website template that's user-centric and bound to increase engagement rates.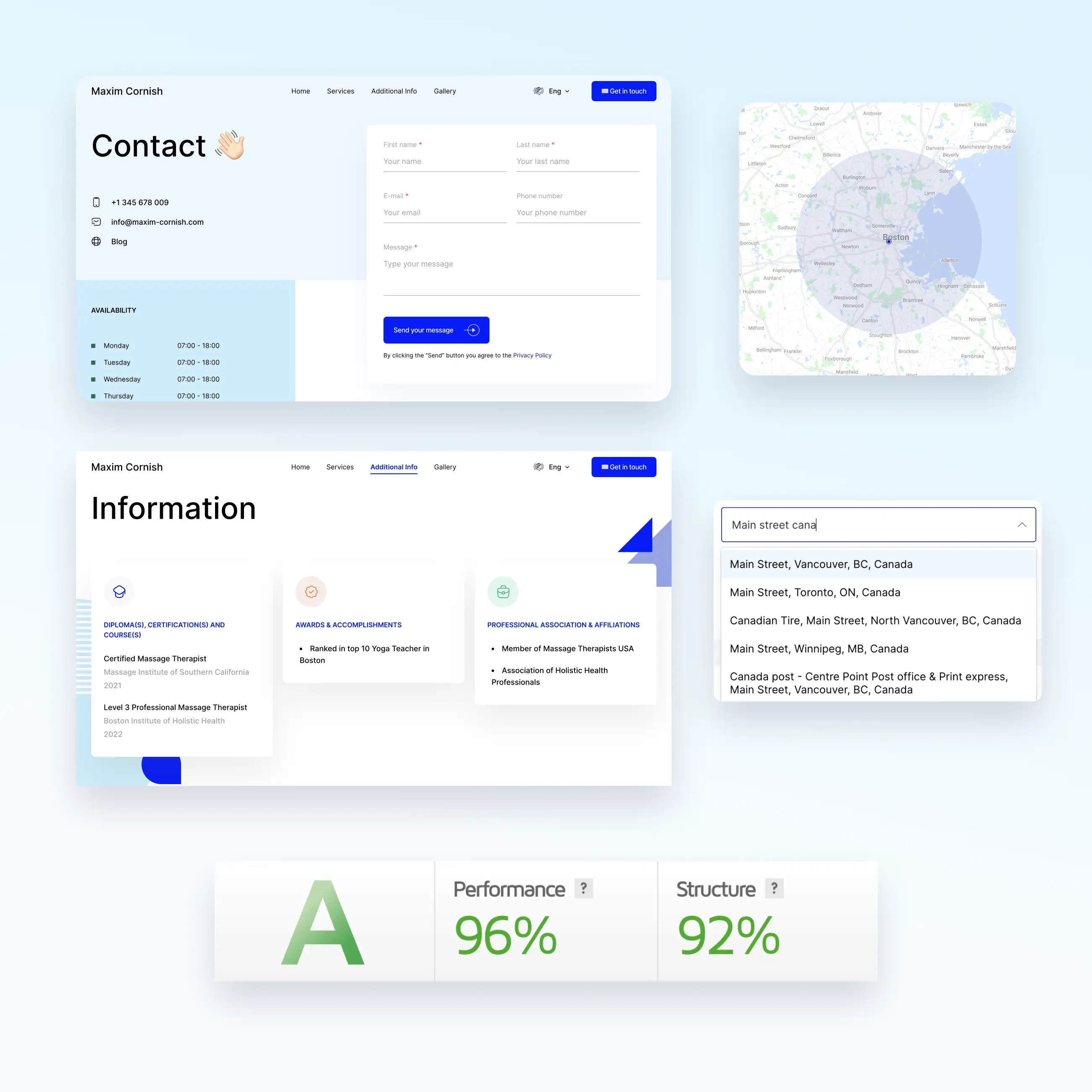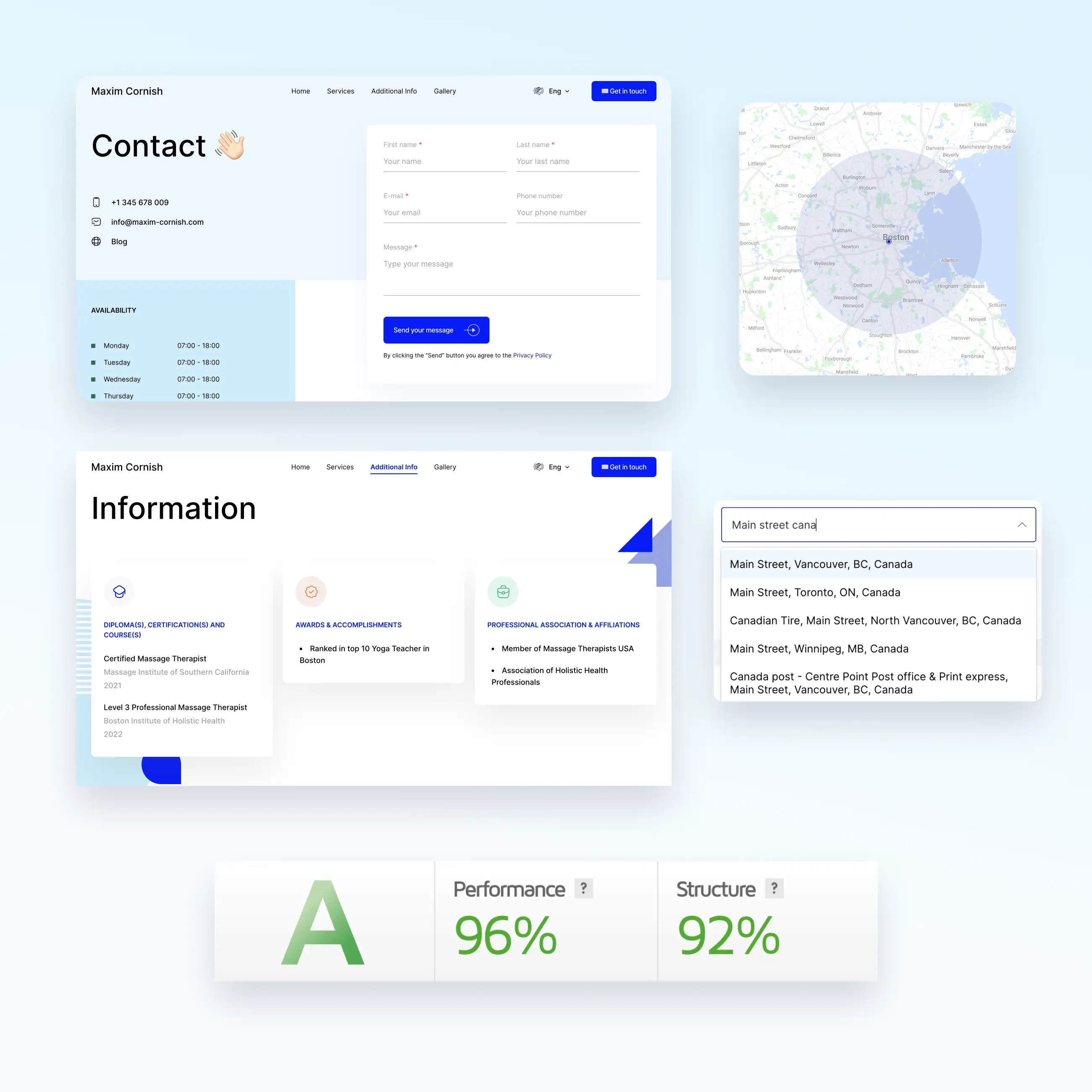 Keep Your Professional Website Up-to-Date
You can make changes to your website from anywhere and on any device with just a few clicks on your profile's dashboard. Use your desktop computer, your tablet, or your phone.
General Information
Easily edit your contact details, working hours, social networks and more.
Services & Specialties
Add sectors, specialties, rates, and much more via a user-friendly interface.
Pictures & Videos
Add or remove pictures and videos, and edit descriptions in just a couple of clicks.
… and much more
Need a new look? You're not locked into one design
+ Transition easily from one website template to another design to give your website a fresh new layout.
+ All your company's details remain intact and clearly presented on your website, regardless of the template in use.

"I love the freedom to experiment with different layouts without loosing any data"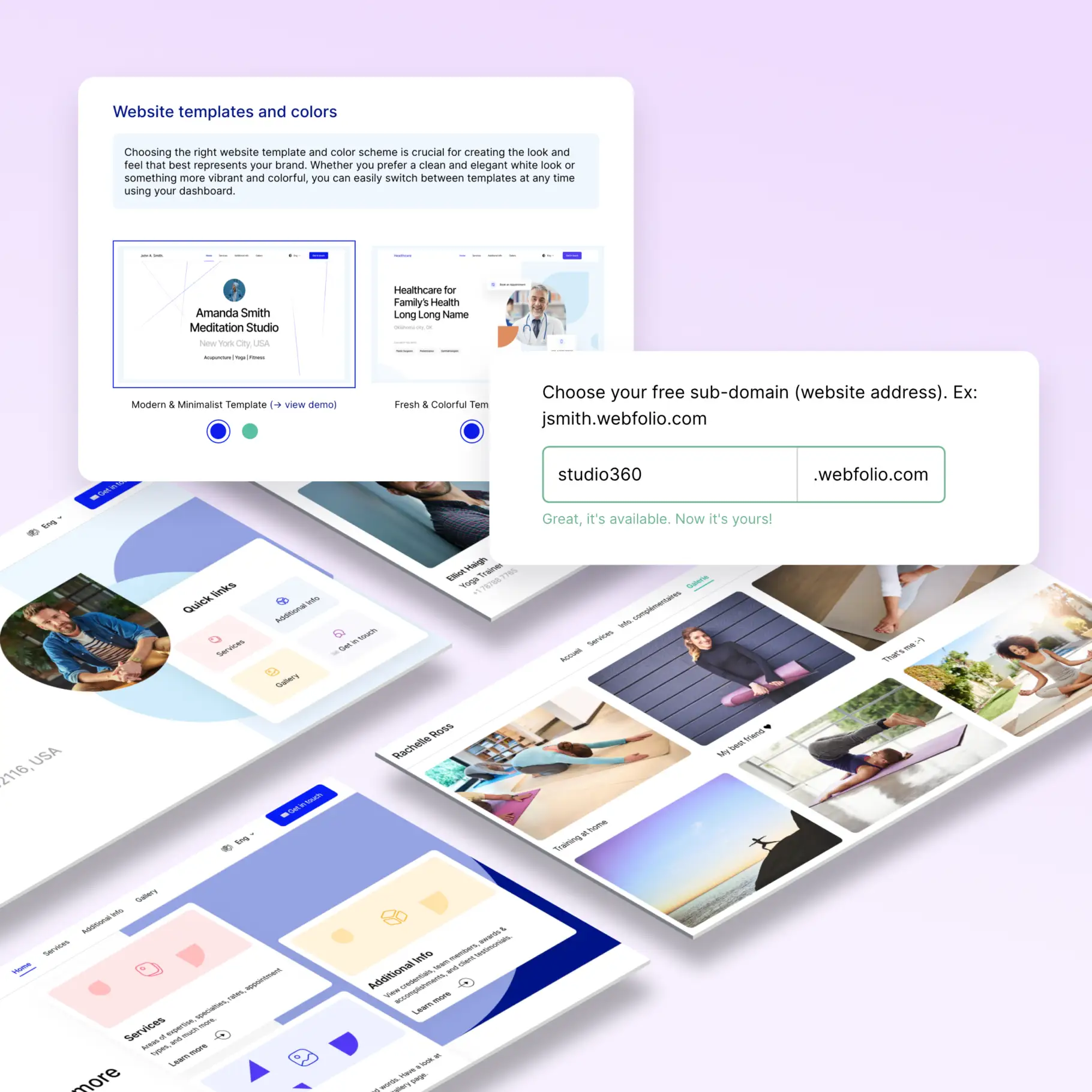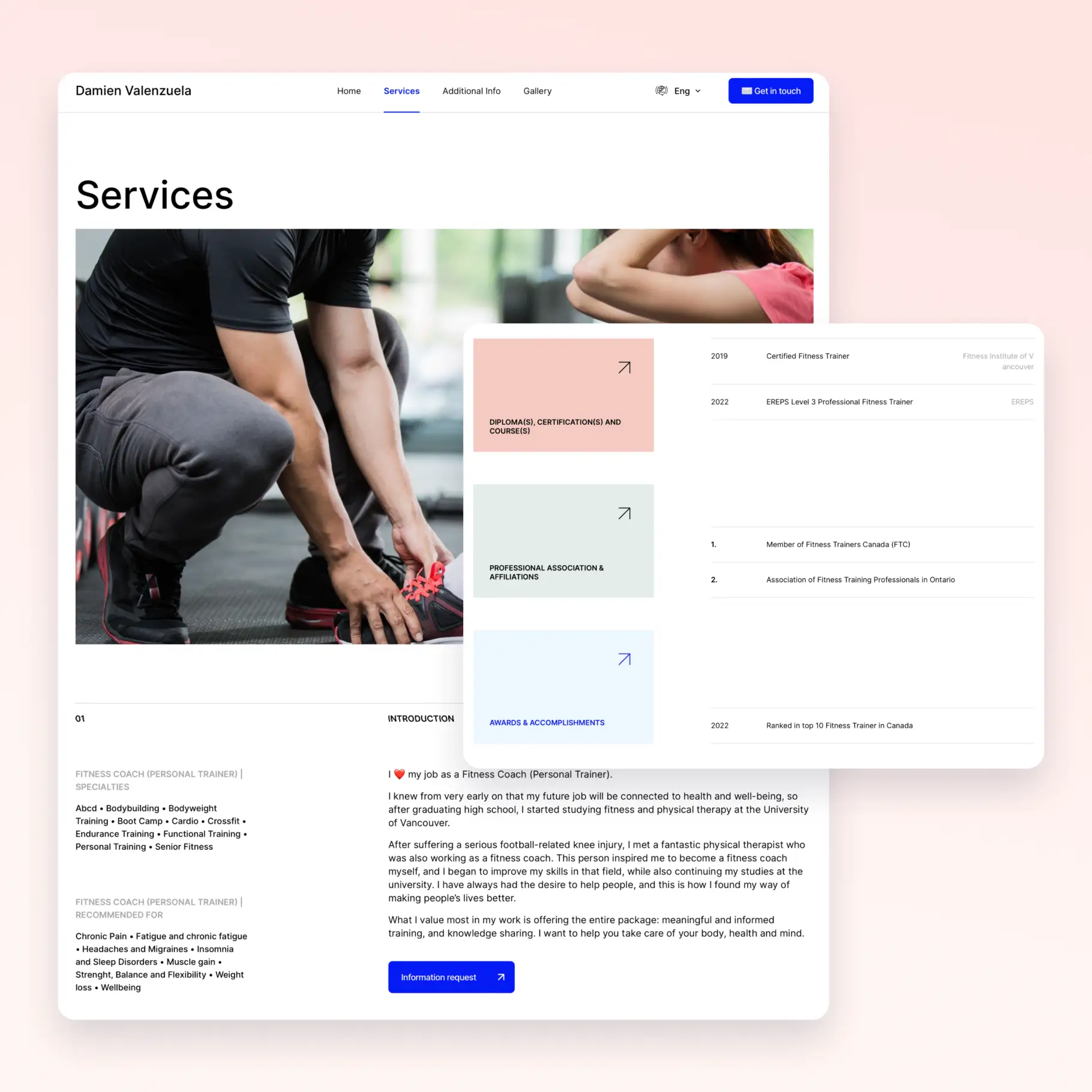 Works Perfectly for YOUR Sector of Activity
Coaches, Therapists, Artists, Beauty Services, Home Services and many more.
Envie d'en savoir plus? Visitez les autres pages du site
Comment ça fonctionne
Guide étape par étape pour créer un site web avec Webfolio.
Tarifs
Commencez gratuitement et décidez plus tard.
Modèles de sites
Pour ceux qui recherchent un site professionel et contemporain
Créez un site web maintenant
Construisez votre site web en quelques minutes avec la seule plateforme basée sur un questionnaire.
Explorez toutes les fonctionnalités de Webfolio pendant 14 jours, gratuitement.
Essai gratuit de 14 jours
Conçu spécifiquement pour les petites entreprises
Annulez à tout moment